Chicago, Ill. – More than 70 Illinois charter public school parents and teachers traveled to Washington, D.C. this week to unite with nearly a thousand other charter school parents and advocates from 20 states for a Charter School Day of Action at the White House. Parent advocates took action by elevating their voices and sharing their personal stories at a rally on the steps of the U.S. Department of Education and in front of the White House in response to new regulations proposed by the U.S. Department of Education for the federal Charter Schools Program (CSP).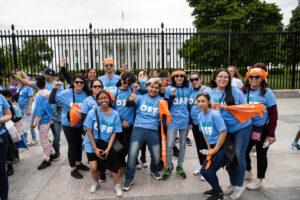 Parents wanted to tell the Administration how important charter schools are to their families and communities and how dangerous these proposed regulations are to their schools. The Charter School Day of Action was historic and united charter public school parents and advocates from California to Connecticut, Chicago to Boston, Texas to Rochester, during National Charter Schools Week.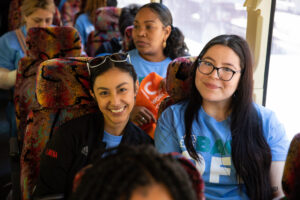 Lucy Reese, a longtime Chicago charter school parent leader and community advocate, made the trip and gave a powerful speech outside the White House to the nearly thousand attendees at the rally.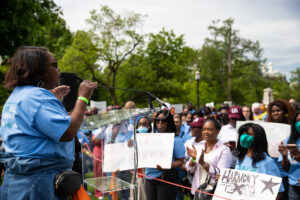 "Charters provide an option for my students—a better option than what was available in our community," Lucy told the packed crowd. "We wanted a choice that would educate our children, and make sure they were moving in the right direction—which is up."
For many families, charter schools are the best option in their communities for the success of their students. "Charters are the best thing to have come into our lives," Lucy added.
Andrew Broy, President of the Illinois Network of Charter Schools, who also attended the Charter School Day of Action, said so many families flooded the streets of Washington, D.C. because they see these proposed regulations as a direct attack on them and the educational choices they can make for their students.
"These families felt their voices and needs were not being heard, so they decided to bring the fight for high-quality schools directly to this Administration's door," Andrew said. "Seeing these charter champions take time out of their busy lives and fly to Washington, D.C. to passionately support their students and communities shows we have the strength to build and fight for a strong future."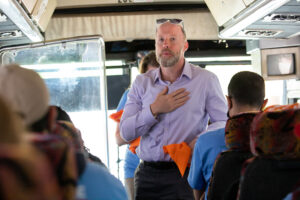 INCS joined other participating organizations from across the country, including: The Freedom Coalition for Charter Schools, African American Charter School Coalition, The Memphis Lift, Black Latinx Asian Charter School Collaborative (BLACC) Texas Association of Public Charter Schools, Rocketship Public Schools, the National Parents Union, and 30 other state and national parent, charter school, education, and advocacy organizations.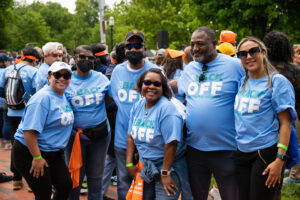 For more information on the proposed regulations on the federal Charter Schools Program (CSP), please see INCS official statement. You can also find photos of the Illinois coalition at the rally here.
You can read more coverage from the Charter School Day of Action rally in Washington, D.C. in the following outlets:
# # #
The Illinois Network of Charter Schools advocates for the improvement of public education by leveraging the charter school model as a catalyst to transform lives and communities. As the voice of Illinois charter schools, INCS engages a diverse coalition of policymakers, school leaders, parents, and community members to create systemic change and secure high-quality schools for underserved communities. INCS works to ensure adequate and equitable resources for charter public schools; autonomy to find innovative approaches to meet student needs; and fair, transparent policy landscape that allows high-quality options to thrive.